Reckless Driving Arrest With Kids In Car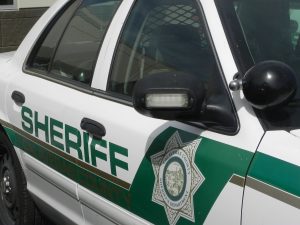 Calaveras County Sheriff

View Photos
San Andreas, CA — A San Andreas man was arrested after he led law enforcement on a chase, after which a deputy discovered that three kids were also riding in the car.
The incident happened Thursday around 2:35 p.m. in San Andreas.  A Calaveras County Sheriff's deputy tried to pull over a 2001 BMW sedan near the intersection of Hawver Road and Gold Strike Road.  The deputy reports the driver, 37-year-old Robert Melvin Young III of San Andreas, drove off and turned into Gold Strike Mobile Home Park.  He was finally stopped on Trail's End Road.  When the deputy looked inside the car he found three children, two age nine, and a six-year-old.  The children were turned over to a Child Protective Services caseworker and Young was arrested.
He was booked into the Calaveras County Jail on charges of Evading a Peace Officer, Driving on a Suspended License, Reckless Driving, and Child Endangerment.  Young's bail has been set at $ 80,000.