FBI Involved In Arrest Of Sonora Teen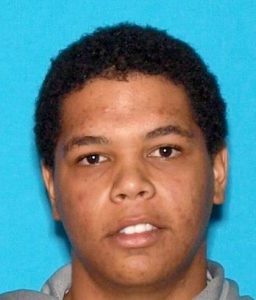 Xavier Da'Von Maurice Benzel

View Photos
Sonora, CA — An east Sonora teenager was arrested after making an online threat against law enforcement via social media. Benzel was not formally charged, details are here.
An agent with the FBI notified the Tuolumne County Sheriff's Office that 18-year-old Xavier Da'Von Maurice Benzel wrote on a social media page, "I might just dress in all black and go kill a white cop tonight." Benzel was contacted at his home, and later interviewed by detectives over at the Tuolumne County Sheriff's Office.
Sheriff's Office Spokesperson, Sgt. Scott Johnson says, "At the conclusion of the interview, Mr. Benziel was placed under arrest for threats, and threats involving violating ones civil rights."
Benzel was booked into Tuolumne County Jail, and was later released on $20,000 bail. On the question of whether the threat was legit, or just a prank, Sgt. Johnson says, "The threats were specific enough that Sheriff Mele felt that they were credible, and the Tuolumne County Sheriff's Office was the victim of these threats."
No weapons were found in Benzel's possession when he was located. The Sheriff's Office notes that the investigation is ongoing.