Auditor Investigates State Employees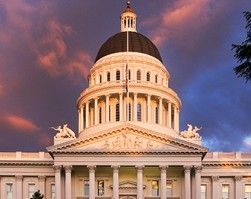 Capitol

View Photos
Sacramento, CA — Over the past two years, the California State Auditor reviewed and investigated 3,330 whistleblower complaints against state agencies and employees.
A new report released this week shows that 10 notable misdeeds, combined, cost taxpayers nearly $90,000 during that period. The most high profile crimes include a manager of the State Water Resources Control Board embezzling more than $3,500 by sending surplus office furniture to a recycler, and pocketing the money. The California Military Department did not keep an accurate inventory of state property at one of its training facilities, and $33,411 worth of state property is missing. The Employment Development Department improperly reimbursed an employee $26,800 over a five-year period. A Department of Industrial Relations employee lied to his manager about needing to telecommute, and took a second full time job that conflicted with his state employment. He was paid at least $12,200 for time that he was not available for his state duties.
The California Whistleblower Protection Act allows the state auditor to investigate complaints that state agencies and employees have engaged in improper governmental activities.  Complaints were made by either calling the whistleblower hotline, mail, web, or walking into the California Auditor's Office.