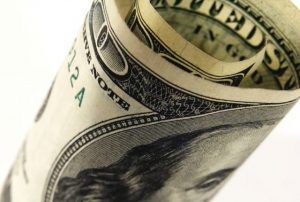 Money

View Photos
Sacramento, CA – Revenues for the month of November are below the state's projected numbers, but the year total is higher than estimated.
State Controller John Chiang released California's cash balance, receipts and disbursements for last month today.  Total revenues were $6.4 billion, which was 2.3% or $154.7 million below Budget Act estimates.  However, the fiscal year to date figure is beating state projections by $1 billion or 3.1% for a total of $34.3 billion.
"California is experiencing a solid post-Recession upswing, which has brightened the State's revenue picture," Chiang said.  "However, while the timing is unpredictable, history reminds us that booming economic times are always followed by painful lows.  It is therefore critical for the State to take advantage of this window to smartly manage long-term fiscal risks such as deferred spending on critical infrastructure and unfunded retiree health care."
For November, the areas where revenue was down were income tax, $259.5 million, or 7.3% below estimates, and sales taxes, which fell short of estimates by $103.3 million, or 3.7%.  Coming in ahead of projections were the state's corporate tax revenues, which were $163.8 million, or 205.3% above estimates.