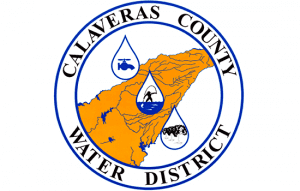 CCWD Logo

View Photos
San Andreas, CA – Calaveras County Water District (CCWD) is urging its customers to save cash, by saving water.  CCWD will help customers save at the tap by expanding its rebate offers.
The District already offers a $25 rebate on the biggest indoor siphons of water…your toilet.  CCWD spokesperson Joel Metzger says some toilets use up to 3.5 gallons per flush, which can be replaced with a 1.5 gallon tank.  Outdoor the biggest water guzzler is your lawn.  CCWD is offering a one-time $75 bill rebate to customers who buy a new smart irrigation controller.
Metzger says, "These controllers can communicate with weather stations.  They can also connect wirelessly to the internet and to a soil sensor in the ground for timed watering.  They're smart enough to where they will turn the water off if a storm is coming or if the lawn doesn't need to be watered."
Ratepayers can also get $50 off for upgrading their current water sprinkler systems.  One additional rebate for indoors included in this expansion, is $75 for a water and energy efficient washing machine.
The funding comes from $14,000 the CCWD board set aside for conservation measures.  Already, $1,000 has been spent on toilet rebates.  For more details on the rebate program click here.