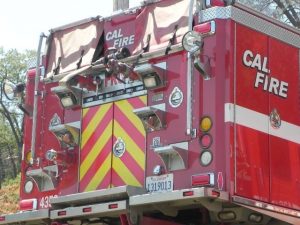 Cal Fire Truck

View Photos
Starting Monday, all fire restrictions will be lifted thanks to the recent rains in the Mother Lode.
"We will not require fire permits in the Tuolumne Calaveras unit area," says Cal Fire spokesperson Nancy Longmore.  "We will also lift the burn fire hour restrictions at that time."
The fire ban ends at 8 a.m. Monday, December 8, but the public is required to make sure it is a burn day.
Longmore cautions, "If the weather changes and we go into another dry period, we may end up with a lot of no burn days, so that is why it's really important that people check every day before they do any burning."
You can do that easily by going to myMotherlode.com's home page and checking the "Burn Day" box, which is updated daily.