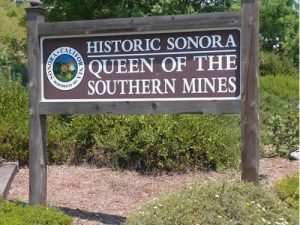 City Of Sonora

View Photos
Sonora, CA — The Sonora City Council will pay tribute to the longtime Executive Director of the Tuolumne County Visitors Bureau.
Tonight the City will present a Certificate of recognition to Nanci Sikes, who retired last month.
The Council will take care of some procedural items, related to budgeted expenses. Tonight's regular session starts at 5pm at City Hall.
The Council will also hold a closed session meeting at 4pm, to have a conference with legal counsel to discuss current, and potential future litigation aimed at the city.