Commission Votes On Poultry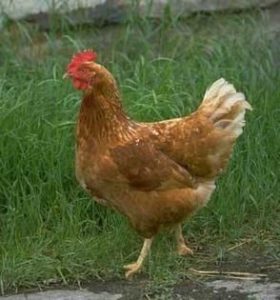 A Chicken

View Photos
Sonora, CA — The Tuolumne County Planning Commission took up the issue of whether to allow residents to raise poultry in areas zoned R-1.
The proposal would impact approximately 17,000 parcels in the unincorporated areas of the county.
Tuolumne County Community Resources Agency Director Bev Shane says the Commission voted 4-2, to recommend that the Board of Supervisors approve the ordinance, but with some modifications. The initial ordinance, up for discussion, called for allowing poultry on any size property, but there would be limits related to the size. For example, the smallest properties would only be allowed to have a couple of chickens, if you have an acre, you could have six chickens.
Last night the Commission recommended that only parcels larger than an acre be allowed to have poultry. The decision came after Tuolumne County Ag Commissioner Vicki Helmar spoke about health concerns she has about allowing smaller properties to have poultry.
The Tuolumne County Supervisors will have the definitive say on the matter, and will vote on the issue on December 2nd.