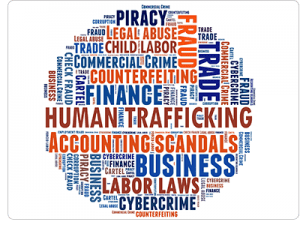 TRaCE Task Force Image

View Photos
Sacramento, CA — A state task force organized to collaboratively seek out and prosecute criminal activity and tax evasion has just launched an online portal to gather information for state and federal investigations.
The State Board of Equalization-hosted Tax Recovery and Criminal Task Force (TRaCE) web site, which has just gone live, is available to the public to use as a resource. By design, it pools state and federal resources to identify and prosecute unreported or under-reported criminal activities in the underground economy, which cost the state an estimated $8.5 billion in lost tax revenue every year.
Members of the general public will shortly be able to report tax evasion, labor fraud, counterfeiting, human trafficking and other related activities online with a click of a button. In the meantime, the site provides instructions on how to make a report by downloading a mail-in form or calling a live operator-assisted hotline.
The focus and mission of the TRaCE Task Force, which is part of a pilot program funded through 2019, is to collaboratively combat organized criminal elements of the underground economy — such as those that engage in the manufacture, importation, distribution and sale of pirated intellectual property — that result in the evasion of business, payroll and/or income taxes.
"We invite every Californian to join the fight against the underground economy," states Board of Equalization Member George Runner. He adds, "This is a battle against organized crime, human trafficking and other serious criminal activity. Criminal tax evasion damages legitimate businesses and imposes unfair costs on law-abiding citizens."
Board of Equalization Chairman Jerome E. Horton points out, "Not only does the underground economy cost all taxpayers in lost revenue for public services, but also an estimated 750,000 jobs annually – jobs which could further help our state's economic rebound."
The TRaCE Executive Board is comprised of public officials from the Department of Justice, Board of Equalization, Franchise Tax Board, Department of Alcoholic Beverage Control, Employment Development Department, Federal Bureau of Investigation and Homeland Security Investigations.
To report a related crime online, click here or call 1-855-234-9949.