Lawsuit Filed Against Sonora High School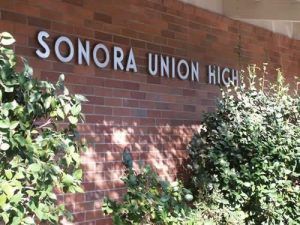 Sonora High School

View Photos
Sonora, CA — A lawsuit has been filed to stop the Sonora High School District from spending Measure J Bond money on an aquatic center. Measure J, passed by county voters in 2012, has defined several projects to be done in phases.
Sonora Union High School District Superintendent Mike McCoy says "Right now it hasn't stopped the process. We are seeking legal counsel. Right now we are very disappointed. Instead of money going to students and schools it is going to be going to attorneys."
The lawsuit was filed on behalf of Citizens Against School Bond Abuse (CASBA) by Larry Coombes. Coombes says a six page legal letter was given to McCoy two weeks ago regarding CASBA concerns. Coombes says the bond was passed under Proposition 39 conditions which also requires a list of specific projects. Coombes says the lawsuit is "A mandate against destruction of the community pool to stop the school district from continuing to promote a project that isn't described in the bond. To build a new pool and put in a new aquatic center you need to put that in the bond, it is required by the law."
McCoy says "When you are looking at school bonds, and you look at the Foothill-De Anza Community College case as a precedent, school bond language generally is general. That is because you pass a school bond and you say we are going to fix these five things and then the auditorium ceiling collapses the next day… You want to be able to use those bond funds to fix the ceiling but if you didn't put the word auditorium in the bond language you can't. So usually the bond language is kind of general and over arching. After you get the bond you bring architects and contractors in and you identify needs and have a list of things that need to be fixed and go off of that." The case McCoy mentions was resolved by the State Supreme Court in 2008.
Larry Coombes sites that San Diego Unified School District lost a multimillion-dollar lawsuit recently over the way it spent bond money. However, he says that lawsuit involved environmental issues and the one CASBA has filed does not.
The resolution took over a year, the news story "Judge Finds In Favor of Sonora High Lawsuit" here provides the conclusion.