Judge Finds In Favor Of Sonora High Lawsuit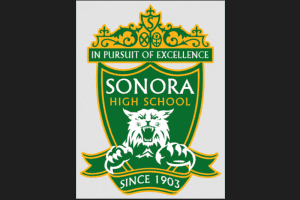 Sonora High School logo

View Photos
Sonora, CA — A local high school district is no longer waiting on pins and needles for a judge's decision on a lawsuit against its construction plans.
Sharing the news, Sonora Union High School District Superintendent Pat Chabot reports that Judge James Boscoe has, after many months released his final ruling where he has found in the school district's favor. The lawsuit, brought against the district by Citizens Against School Bond Abuse (CASBA), disputed the aquatic center portion of the school's planned improvements. Chabot further indicates that Judge Boscoe, in his ruling, stated that if CASBA decides to appeal the decision, it could not be at his level; meaning it would have to return to the 5th District Court of Appeals in Fresno.
While waiting to see if CASBA will appeal the judge's decision, Chabot says that construction will proceed on the track and field and cafeteria, for which funds have recently come though, as previously reported. He adds that it will probably take a year or two before the district is able to sell another round of bonds to fund the aquatics facility. As he explains,  "We have to make sure that the cost to the taxpayers is below $22 per $100,000 of assessed value. We'll have to get our accountants out and figure out when we can do that."
Chabot states that he is hopeful the judge's ruling will be the end of the issue. "We just hope this is a good opportunity for CASBA  to cease and desist," he says simply, adding, "let us continue with repairing our school…and stop wasting thousands and thousands…of dollars of our taxpayers' money."
When contacted by Clarke Broadcasting today, CASBA member Larry Coombes indicated he had not yet received the judge's ruling and wants to review it before making public comment.