Groundwater Bill Headed To Governor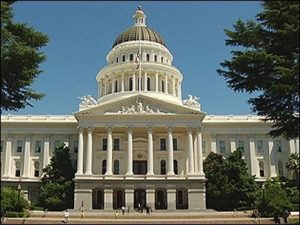 California Statehouse

View Photos
Sacramento, CA — A controversial bill that would give the state authority to begin regulating groundwater has passed through the California legislature.
During the final hours of the legislative session, AB 1739 passed in the Assembly, 44-27. It now moves to the Governor's desk. The legislation will notably impact rural areas, and it was staunchly opposed by Mother Lode lawmakers.
It will require entities to create a local groundwater management plan within two years. The entities then have 3-5 years to develop, and implement, a sustainable groundwater basin management plan. Plans would then need to be reviewed every five years. It would also allow the State Water Resources Control Board to step in and create an interim plan for a basin if local officials fail to comply.