State Senator Alarmed By Groundwater Regulation Bills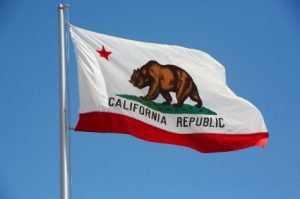 California Flag

View Photos
In the final week of the Legislative session, lawmakers in the Legislature are pushing for legislation that will forever change the way Californians deal with groundwater.
California State Senator Jim Nielsesn (R-Gerber) was Wednesday's KVML "Newsmaker of the Day".
Proposed legislation is emerging to create new "groundwater sustainability agencies" to meter, regulate, suspend and charge fees for the extraction of groundwater.
According to Nielsen, the proposals change 150 years of water laws – which would increase "water war" tensions and threaten jobs.
"These proposals are sweeping, historical changes that will forever affect people's livelihoods and way of life," said Nielsen. "Any proposed changes to groundwater must be methodically deliberated in full public view, not behind closed doors."
"The process must be done in a bi-partisan manner and in the open like the approach that resulted in the passage of the water bond," Nielsen added.
Introduced separately, Assembly Bill 1739  and Senate Bill 1168, would require landowners to register their wells and install meters on their pumps. Newly created government agencies will be granted enforcement powers to inspect, with or without landowners' consent, the property or pump to ensure compliance.
Neilsen said, "If the State Water Resources Control Board deems that local agencies failed to comply and or enforce restrictive regulations, then the State intervenes with its extraordinary powers and fee authority. This bill would essentially create local and state water police, who will have enforcement powers to limit and restrict groundwater extractions.
It is widely anticipated that the State would increase water rights fees in the millions of dollars each year. Yet, landowners do not know the true cost for the administration and management of the proposed regulations; and the financial impact on them.
Following decades of authoritarian environmental laws, lawsuits and now, a severe drought, access to surface water for the agricultural community has been severely reduced. Farmers have been forced to build wells and pump water from their private properties to irrigate their crops and water their livestock.
These proposed laws do nothing to increase our water supply, which is the root cause of the groundwater overdraft problems in the Central Valley," said Senator."
It is not known if AB 1739 and/or SB 1168 will be brought up in committee for public review.
The "Newsmaker of the Day" is heard every weekday morning on AM 1450 KVML at 6:45, 7:45 and 8:45 AM.