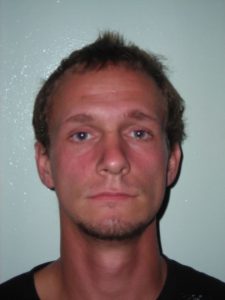 Daniel Slawinsky

View Photos
Sonora, CA — A Sonora man was booked into Tuolumne County Jail on a charge of assault with a deadly weapon.
The Sonora Police Department reports that 27-year-old Daniel Slawinsky allegedly threw a porcelain coffee mug at his roommate, an unidentified 18-year-old male. Slawinsky then grabbed a second coffee mug and hit the victim again, causing him to fall and hit the floor.
Another roommate tried to render aid to the victim, but due to the nature of the injuries, the victim had to go to the Emergency Room at Sonora Regional Medical Center. The victim had two large cuts on his neck. One was approximately one and a half inches long, and a quarter inch wide.
Sonora Police Department Officers spoke with the victim, and later arrested Slawinsky. The Police Department reports the argument between the roommates was over the victim failing to clean dishes.