Surge In Water Well Permits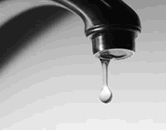 Water

View Photos
Sonora, CA — Several water wells in Tuolumne County have gone dry as a result of the drought.
Rob Kostlivy, Tuolumne County's Director of Environmental Health, oversees the issuing permits for new well construction.
"We've noticed that our well permits, compared to the past five years, have essentially tripled since the beginning of this drought," he says. "And we're seeing that approximately 23% of the new wells are from those that have gone dry."
Around 65 permits have been issued during this current drought season, and 15 are related to wells that have gone dry. Kostlivy says most people impacted have been surprised when there well has gone dry, and it re-emphasizes that conservation measures are needed during this drought.
Drilling a new well can cost around $15,000, and sometimes it is hit or miss, how much water you will be able to extract.