McClintock: Our Southern Border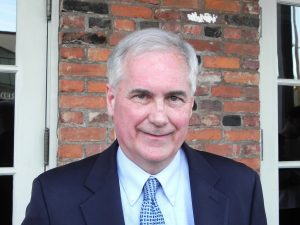 Tom McClintock

View Photos
Washington D.C. — Local Congressman Tom McClintock outlines his ideas for short and long-term solutions in response to what is happening at the Southern Border of the United States.
Congressman McClintock says, "Wherever I go, people express a growing anger over the illegal immigration that is overwhelming our southern border." McClintock's full statement is in his new blog: The Border Crisis. You can read his four provisions for short-term measures to control the Southern Border. McClintock says, "Once the immediate tide has been turned back, it is imperative that existing laws are enforced before any new laws are considered." He provides four imperatives for a long term solution.
McClintock concludes, "nations that either cannot or will not defend their borders aren't around very long. Let that not be the legacy of this administration and let it not be the epitaph of the American Republic."  To view his blog click here.