State Looks To Curb Water Use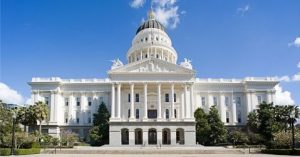 California State Capitol

View Photos
Sacramento, CA — The State Water Resources Control Board will consider passing emergency water restrictions due to the drought.
The proposal, released yesterday, would put in place $500 fines for certain violations. Things to avoid would include overwatering lawns, washing cars with a hose that doesn't have a nozzle, and hosing down sidewalks.
If approved at a July 15 meeting in Sacramento, the rules would become effective immediately, and stay in place for nine months. The rules primarily target outside watering.