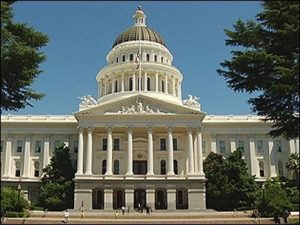 California Statehouse

View Photos
Sacramento, CA — California's minimum wage goes up by a dollar effective today.
The state's minimum wage is now $9 an hour, and it's the first increase since 2008. As part of legislation signed last year by Governor Jerry Brown, the state's minimum wage will then increase to $10 an hour starting on January 1st of 2016.
The legislation was opposed by some business groups, including the California Chamber of Commerce, and the argument is that it will reduce the number of entry level jobs businesses will be able to sustain.
California's increase comes amid a national debate about wages playing out in Washington, DC.