Following The Alcohol Trail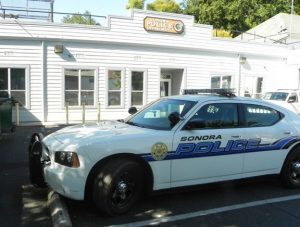 Sonora Police Department

View Photos
Sonora, CA — The Sonora Police Department (SPD) and Amador Tuolumne Community Action Agency (ATCCA) have teamed up to crack down on alcohol related emergencies and minors.  Teens in ATCCA's Tuolumne County Friday Night Live program have asked local law enforcement to implement the statewide Target Responsibility for Alcohol Connected Emergencies (TRACE) investigative protocols.  The goal is to find out how teens involved in an incident are getting alcohol and to hold those who gave it to them responsible. Those incidents can include car accidents, fights and other crimes.
SPD Officials have agreed to start using TRACE.  They say they have already contacted the California Department of Alcohol Beverage Control to find out the types of incidents they will respond to, and what types of cases will be investigated.
Friday Night Live Coordinator Sarah Sommarstrom says, "We [the teens] have been educating the local merchants telling them TRACE is now local policy so if you do sell to a minor and it gets tracked back to your store, you're going to be held responsible for selling to that minor. That can mean jail time, losing your liquor license and fines."
The CHP and Tuolumne County Sheriff's Office have also agreed to implement the TRACE protocols.