Supervisors Take Shots At T.U.D. Rates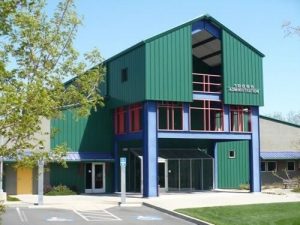 TUD Building

View Photos
Sonora, CA — The Tuolumne County Supervisors will request federal grant money for improvements to the Gibbs Estate sewer system, but also put pressure on the T.U.D. Board to come up with a new rate plan.
The Supervisors voted to submit a federal Community Development Block Grant application at this week's meeting. Twelve projects or services were given to the Board for consideration, and the Supervisors decided the top priority is the $900K Gibbs Estate application. It would be a joint effort with T.U.D., where the district would also be committing financial support.
District Five Supervisor Karl Rodefer supported the application, but was very critical of T.U.D.'s recent decision to scrap controversial planned rate increases. "We are well below any other district that I have been able to find in the state on or water rates, and T.U.D. is coming here to get grant money," said Rodefer. "It is stuff you need, I get it. But I want you to understand the message that is out there with respect to T.U.D and the management of the rate structure. I will tell you this, if you come back again next year, I will not vote for it."
Supervisors John Gray and Randy Hanvelt echoed Rodefer's concerns about the District needing an updated financial plan. "We need a long-term water and sewer plan in this county, and the leadership needs to come from T.U.D.," said Hanvelt. "You need to have a sustainable financial program, and turning down that rate structure, in my view, did not push you in that direction. That was wrong, and you need to fix your house."
The Supervisors went ahead with the application due to the dire need of repairs for the Gibbs Estate Sewer system.
Other CDBG top priorities selected by the Supervisors include a $1 million application by the Tuolumne Sanitary District, $350K for the ATCAA Food Bank and $450K for ATCCA housing programs.