Governor Deploys National Guard For Humanitarian Aid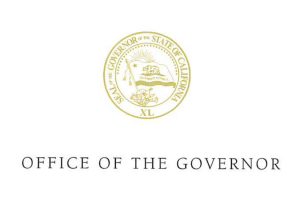 California Governor Gavin Newsom seal

View Photo
Sacramento, CA — Governor Gavin Newsom has activated the California National Guard to help with humanitarian aid.
On Friday, Newsom announced that guard members would provide short-term help in distributing food at food banks, whose volunteer base has declined during the crisis while the need for them has soared because many people are losing work.
The governor stressed, "It's in these times of crisis that Californians are at their best, coming to the aid of those in their community who are most in need." He continued, "Food banks provide a critical lifeline for families, and are needed now more than ever. Families across our state are suddenly losing work, and millions of Californians most vulnerable to COVID-19 are staying home to protect their health and the health of others. I ask all Californians who are able to join our Neighbor-to-Neighbor campaign to safely assist those in need in your community."
Newsom detailed that the guard will initially assist a food bank distribution warehouse in Sacramento County. Then the needs of other California counties that have requested assistance with their food bank programs will be assessed. He noted that the guard's assistance allows time to mobilize AmeriCorps, California Conservation Corps and Local Conservation Corps members, and other volunteers where counties have identified serious gaps.
Also being launched is the Neighbor-to-Neighbor campaign, which calls on neighbors to be the first line of support for residents who have been advised to stay at home during the COVID-19 pandemic. The campaign is focused on older adults and promotes ways to safely check on your neighbors, family, and friends. California Volunteers will run the program. It is the state office tasked with engaging Californians in service, volunteering, and civic action. Click here for food resource information and here for ways to serve
Newsom pointed out that the state wants to ensure that "food delivery is happening appropriately" and expressed concerns regarding grocery stores being overwhelmed by customers hoarding food and other essential household goods.