Water Woes, Ways And Means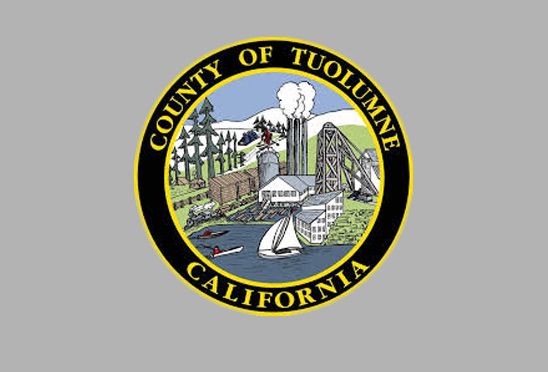 Tuolumne County logo

View Photos
Sonora, CA – The current state of the drought, declared Tuesday, in day two of the Tuolumne County Supervisors' first regular session, was enough for the supervisors to vote 5-0 to continue extending drought water emergency measures.
In an outright thank you to water customers across the Mother Lode, Twain Harte Community Services District Manager Tom Trott stated, "Because of [them] and their conservation efforts, we are in the state we're in and able to start [the new year] in a better place."
"It's easy to be fooled by the recent rains, especially since we haven't seen rains like that in a while," Trott continued. "From what we are seeing from our conservation efforts, I don't think our customers have been fooled. We are still conserving between 35 and 42 percent over the past three months, which… is pretty phenomenal. People are still taking this drought very seriously, especially when you look at that snowpack that we have right now. It is 60 percent below normal and predicted to be warmer throughout the rest of this season. And so, our critical time is summer…we really need to be thinking and planning towards that."
Reflecting relative agreement in his assessment, Tuolumne County Utilities District General Manager Tom Scesa also reported that, due to weather projections, his district made some changes in operations with PG&E to hold water supplies higher up at Pinecrest Lake. Water storage at the lake now is at 8,300 acre-feet, impressive when compared to the holding average of 6,700 acre-feet and last year's storage figure of just 3,400 acre-feet. Of major concern, Scesa said, is for Pinecrest and Lyons reservoirs to be able to provide spill water to compensate in the event of less than normal rainfall and little snowpack.
Relief For Residents Gone Dry
According to Tracie Riggs, Office of Emergency Services coordinator, through an interface now in place with ATCAA, Christmas Eve water deliveries were made to already identified residents in need with tanks. She added that more tanks will continue to be set in place as the County Dept. of Environmental Health works to qualify new applications in order to make the necessary referrals.
Riggs, who also spoke on behalf of Groveland Community Services District, reported that its drought filtration project, now well underway with state funding to get all the necessary equipment into place, experienced a temporary setback due to a turbine pump that recently went down. With expected repair and a state health inspection in February, the district hopes to be ready to receive potential water from Cherry Lake.
Lake Don Pedro Community Services District General Manager Pete Kampa credited the recent rains with keeping the drop in the lake to only two feet in past two weeks, instead of the predicted 10-foot drop. However, as the lake loses a foot of water, roughly every three days without precipitation, he said that, barring adequate precipitation, he is looking to end of March for the lake to be effectively out of water supply. Along with conservation measures, Kampa reported that the district continues to hold tough and has expended considerable effort to reduce loss of water supply through leaking issues. "Raw water transmission is now down to no known leaks and treated water down to industry standard of 10 percent…a huge feat," he said.
Along with building and rehabbing wells, Kampa indicated that moving its deep water intake project from Barrett Cove to McClure Point in Mariposa County, five miles south, would be necessary for future supply. Wryly, he also noted that the current rate that Lake McClure is being drawn down at  — 150 cubic feet per second — for fish flow is a major issue and that, to hold it back for a year would support the community's water needs for 350 years.