Prepare For Walloping Weather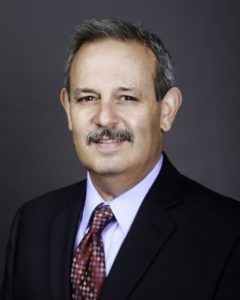 Director of the California Governor's Office of Emergency Services Mark Ghiraladucci

View Photos
Sacramento, CA – Due to the severity of the storm system due later this week, California's top emergency official is cautioning residents to take basic steps to be more resilient through the storms and potential impacts.
"The public safety community will be very busy during these storms and it's important to help reduce 9-1-1 call volumes by lowering your risks of danger as much as possible," says Mark Ghilarducci, Director of the California Governor's Office of Emergency Services.
Ghilarducci states, "We know that it can flood anywhere that we receive heavy rains. This storm will present a risk of flash flooding and debris slides in areas where ground conditions have not adapted to the saturation."
Due to the significant fire season, Ghilarducci points out that burned areas are a especially at risk for debris slides. He states, "Even regions that don't experience regular seasonal flooding could see flash flooding during this intense storm system, which could be the largest to date of this year's rainy season."
Before the rain comes, Ghilarducci says, residents should develop a heightened awareness of the home, work and recreation areas that they frequent. During a disaster is not the time to think about creating an emergency plan or creating a disaster kit, he notes.
Ghilarducci recommends that individuals and families follow the emergency preparedness guidelines below:
Establish out of area emergency contacts.
Create a simple, small emergency kit that can sustain you and possibly others for 72 hours following a disaster

.

Stay away from rising waterways, such as creeks and rivers.
Know how to evacuate quickly, should you experience rising water levels.
Stay informed during hazardous weather conditions, listen to your local radio or TV stations for watches, warnings and the latest information bulletins.

Flood Watch means it is possible that flooding will occur in a specified area. Be alert and prepared for a flood emergency.
Flood Warning means flooding is occurring or is imminent in a specified area. Move to safe ground immediately.