Glacier Point Rd. Reopens … Passes Remain Closed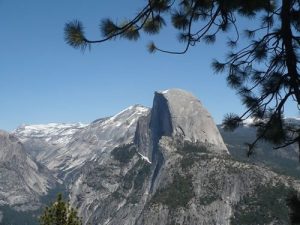 Yosemite - Half Dome From Glacier Point

View Photos
Yosemite National Park, CA — Glacier Point Rd. has reopened but the three Mother Lode Sierra Nevada passes remain closed as of Wednesday afternoon.
According to Ranger Kari Cobb Glacier Point Rd. was closed due to a dusting of snow from the Tuesday rain and wind storm that moved through the area.
Ebbetts (Hwy 4), Sonora, (Hwy 108) and Tioga (Hwy 120) remain closed due to that storm bur Tioga Rd. may be reopening tomorrow.
Written by bill.johnson@mlode.com