Union Democrat Newspaper Being Sold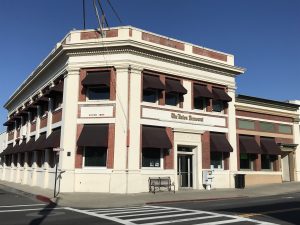 Union Democrat Building

View Photo
Sonora, CA — The Union Democrat newspaper in Sonora will soon have a new owner.
The paper reported in today's edition that that a bankruptcy judge in Oregon has approved the sale of the company, and its building in downtown Sonora, to the company Rhode Island Suburban Newspapers. The sale price is $1.15-million. We reported in January that the Union Democrat's parent company, Western Communications, recently filed for bankruptcy protection for the second time in ten years. Rather than restructure, the parent company chose to liquidate its assets. The Union Democrat was founded in 1854 and purchased by Western Communications in 1998. The sale takes effect on July 31.
Rhode Island Suburban Newspapers is a privately held company based in West Warwick, Rhode Island, and it owns a handful of daily newspapers in Rhode Island, Arizona and California, as well as some weekly publications.