Realtors Report Latest Local Home Sales Figures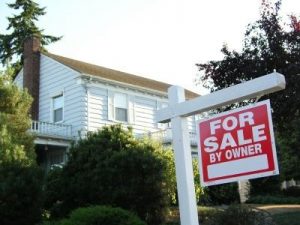 Home for Sale

View Photo
Sonora, CA – Home prices continue to rise in the Mother Lode as days on the market lengthen.
According to the latest figures through the second quarter of this year from the Tuolumne County Association of Realtors (TCAR), the median sales price of $295,000 is up two percent from the same time last year when it was $289,000. The average sales price rose five percent to $328,900 from $314,427 in Q2 2018.
However, average days on the market shot up 11 percent to 127 from 114. Total sales were down 22 percent from 531 in Q2 of last year to 415 through Q2 this year.
Of this year's sales through Q2, 97 percent were private and three percent REO or bank-owned. At the same time last year 95 percent were private sales. As for price points, approximately 15 percent or 61 home sales were in the $200,000 and below category while last year at the same time 99, or 19 percent were in this market segment, which is a 38 percent decrease.
The high sales price came in this year at the end of Q2 at under $1.3 million while last year through Q2 it was just over $1 million. The respective low prices are $60,000 and $32,000.
TCAR's market snapshot taken July 8 reflects a current median list price of $350,000 and average price of $415,111 with 594 active listings, of which 98 percent are private sellers. Currently 21, or four percent of the homes for sale have a listing price at or under $200,000. The high list price is nearly $2 million while the lowest is $79,000. TCAR officials note that the average rate of just over 69 monthly sales indicates about a six-month inventory.
June Statewide Sales Market Figures
Across the state, June home sales, which totaled 389,690, were down 4.2 percent from May's 406,960 units sold. It reflects a 5.1 percent decrease from last June's sales. The dip below the 400,000-benchmark figure, followed a May rebound. CAR officials point out that sales have been under the benchmark for 10 of the past 11 months.
June's statewide median home price of $611,420 was virtually unchanged from May and up 1.4 percent from June 2018. Year-to-date statewide home sales were down 5.9 percent in June.
CAR officials say that active listings, which have been decelerating since December 2018, grew 2.4 percent from a year ago — the smallest increase since April 2018. The number of homes available for sale has moderated significantly, suggesting that the market is getting back toward being more balanced between supply and demand — but inventory remains relatively tight from a historical perspective.
The median number of days it took to sell a California single-family home increased in June. Time on market inched up from 18 days in May to 19 days in June. It took a median number of 15 days to sell a home in June 2018.
CAR reports that the 30-year, fixed-mortgage interest rate averaged 3.8 percent in June, down from 4.57 percent the same time last year, according to Freddie Mac. The five-year, adjustable mortgage interest rate was an average of 3.48 percent, compared to 3.82 percent in June 2018.
"With softer price growth and interest rates at the lowest levels in nearly three years, monthly mortgage payments on a median-priced home have fallen for four straight months. This allows homebuyers to save hundreds of dollars a month on the same home or to potentially consider a slightly more expensive home for the same monthly cost," comments CAR President Jared Martin. He adds, "Combined with the long-term benefits of homeownership on personal wealth and quality of life, 2019 is a good time to purchase a home for the long haul."