Alleged Sex Offender Fails Strip Search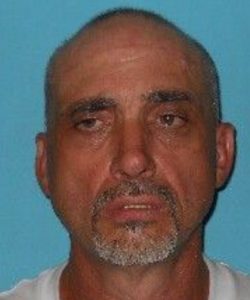 George Powell TCSO Booking Photo

View Photo
Sonora, CA – A jail intake search of a suspect wanted on child sex charges turned up more trouble for the man.
According to Tuolumne County Sheriff's spokesperson Sgt. Andrea Benson, during the strip search, conducted at Tuolumne County Jail on a Sonora Police Department arrestee, deputies discovered a baggie containing nearly six grams of methamphetamine.
The suspect, 46-year-old George Powell, an Oklahoma resident, was initially arrested in the 500 block of South Washington Street for loitering on private property and giving a false name to a police officer. According to Sonora Police Chief Turu VanderWiel, personnel determined Powell's true identity through fingerprinting and a records check indicated he had an outstanding warrant for charges of oral copulation and lewd acts with a child under 16 years of age.
Powell now faces fresh charges of possession and transportation of a controlled substance for sale and bringing drugs into a jail.