State Health Insurance Rates Edge Up As Lawmakers Tackle Surprise Medical Bills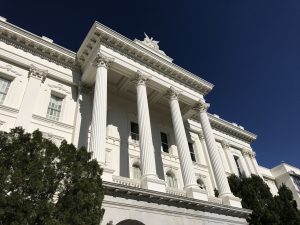 California State Capitol Building

View Photo
Sacramento, CA — State officials have released proposed new health insurance rates and progress on efforts to protect consumers from surprise medical bills.
The proposed 2020 health insurance rates for California's individual market, which must still be approved by state regulators, came out Tuesday. They call for an average increase of 0.8 percent. It constitutes the lowest increase in five years.
Annual increases have averaged nearly 8% since 2014, when California began offering health insurance plans to individuals through a state-run marketplace as part of Obamacare. Rates jumped last year after the Republican-controlled Congress eliminated the nationwide tax for people who refuse to purchase health insurance. State lawmakers voted last month to bring the tax back to California next year, which Covered California officials maintain, is helping keep the increases lower.
Lawmakers in Congress and state legislatures across the country have proposed bills to address surprise medical bills, especially in emergency situations where patients often cannot choose what hospital treats them. That debate, now playing out in Sacramento, is also pitting insurance companies and hospitals against each other.
A bill that narrowly passed the state Assembly earlier this year, would ensure that emergency patients never pay more than their copays or deductibles, even if they are treated at an out-of-network hospital. It also seeks to cap what hospitals can charge insurance companies with the aim of preventing insurers from passing the costs along to their customers. The Senate Health Committee is scheduled to hear the proposal on Wednesday during this last week for bills to clear policy committees if they hope to reach the floor before lawmakers adjourn for the year in September.