Polls Highlight Marijuana And AB 32 Props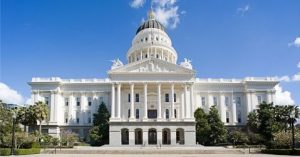 California State Capitol

View Photos
Sacramento, CA — New Field Polls show that the legalization of recreational marijuana, as well as the suspension of AB 32, are losing support among California voters.
Opponents of Proposition 19, which would legalize recreational marijuana, outnumber supporters 49-to-42 percent. Nine percent claim they are still undecided. On Proposition 23, which would suspend the AB 32 Global Warming legislation, 48 percent are opposed, and 19 percent are undecided.
Meanwhile Proposition 25, which would require a simple majority vote to pass a state budget, has strong support among likely voters. 48 percent are in favor, 31 percent are against and 21 percent are undecided.
The General Election is Tuesday.