Governor's Utility Fire Plan Faces Scrutiny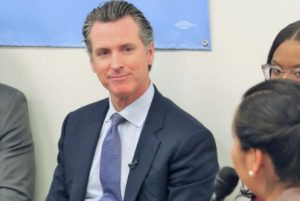 Governor Gavin Newsom

View Photo
Sacramento – Throwing a financial lifeline to California's biggest electric companies, Governor Gavin Newsom has announced a plan to help the utilities with soaring cost of disastrous wildfires, but only if the companies agree to concessions.
Those compromises include tying executive pay to safety and requiring companies to spend a combined $3 billion on safety measures over the next three years. If those requirements are met, the utilities would get financial assistance from the state.
Democratic lawmakers plan to do their own analysis of the proposal, according to Senate President pro Tempore Toni Atkins who states, "In order for any solution to work, the Legislature and governor will have to work together." She adds that any action taken by the Legislature must protect ratepayers and wildfire victims while keeping electric service reliable.
Assembly Speaker Anthony Rendon says committees will need to review the proposal and hold public hearings as well. Others also argued that the plan must include investments to prevent and reduce future wildfire impacts by assisting the public in hardening their homes.