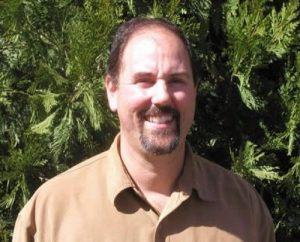 Dr. Dean Kelaita

View Photos
San Andreas, CA– With flu season soon on its way, the time to prevent the flu is now. According to Health Officer Dr. Dean Kelaita from the Calaveras County Public Health Department, December, January and February are the main flu season months.
Kelaita recommends that everyone six months and older get a seasonal flu shot and said, "If we immunize people for the flu in October, November and December, it helps protect them against the flu once we get into that more traditional flu season. And if you're at high risk, you really need to get a flu shot. That's very young children, seniors over the age of 65, pregnant women and people with chronic health conditions. They're the ones more apt to have complications like hospitalization or even death."
The Calaveras County Public Health Flu Vaccine Clinics are now scheduled in Calaveras County throughout the month of October. Locations include San Andreas, Arnold, West Point, Valley Springs and Angels Camp.
For more information on times and locations, contact the Public Health Department at (209) 754-6460 or visit their website at www.calaveraspublichealth.com
Written by tina.falco@mlode.com