Caring For Our Natural Resources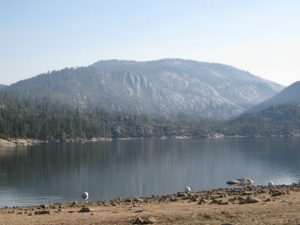 Pinecrest Lake

View Photos
Sonora, CA– TuCare, Tuolumne County Alliance for Resources And Environment, had its annual Natural Resources Tour yesterday. The Resource Tour showcased forest thinning work on the Highway 108 corridor from Pinecrest south and a tour of the Chinese Camp Cedar Mill and Pacific Ultra Power Biomass facility. According to TuCare's Executive Director Melinda Fleming, the tour had 62 participants.
TuCare's Resource Summit is happening today at the Mother Lode fairgrounds and will focus on resource issues that face California, specifically the Sierras. Co-hosted by Senator Dave Cogdill, attendees will have the opportunity to hear about challenges our policy makers face when attempting to solve increasing resource problems. Assemblyman Tom Berryhill will also attend the event.
TuCare was created in 1989. Its purpose is to inform and educate the public on wise use of natural resources. A non-profit organization, all of the TuCare programs come from donations, memberships and grants.
Written by tina.falco@mlode.com