Health Officials Share Concerns, Tips As Temperatures Sizzle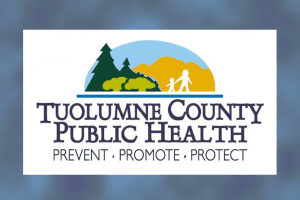 Tuolumne County Public Health Department

View Photo
Sonora, CA – As Mother Lode weather conditions move like a light switch from thunderstorms, snow and hail to hot summertime heat, local officials are issuing advisories to prepare and take care.
With temperatures of 95 degrees — or significantly more — continuing over the next several days, taking action now can prevent the possibility of heat-related illness, advises Calaveras County Health Officer Dr. Dean Kelaita. "Some health conditions such as obesity, fever, dehydration, heart disease, poor circulation, sunburn and drug/alcohol use can make it harder for the body to stay cool in hot weather," he notes.
"Don't overestimate what you can do during a heat wave; assume it should be less than your normal level of activity," the doctor adds.
Tuolumne County Health Department spokesperson Michelle Jachetta says residents should take some time to check water stores, stock up on important medications, ensure air-conditioning systems are functioning correctly, and check on neighbors and friends who might benefit from assistance during hot weather.
"Be aware and make sure to take it easy — and remember that it is not 70 degrees anymore," she reminds us. When temperatures are especially warm, it is wise to stay indoors during the hottest hours, which are generally between 10 a.m. and 4 p.m. She also warns that in spite of the heat, waterways and lakes are still cold with rapid moving water due to snowmelt.
Tuolumne County Sheriff's spokesperson Sgt. Andrea Benson shares that her unit is currently working on putting together public service videos addressing swift water safety and heat safety for animals. "Water is still very, very cold into the 50's [temperature-wise] and lower…high and fast flows due to late winter storms, and as snow melts it will rise even higher," she warns.
It is also important to note that if extreme fire danger conditions threaten a portion of the electric system serving your community, Pacific, Gas, and Electric Company (PG&E) may turn off electricity in the interest of public safety for up to five days. That means folks need to prepare for the possibility.
Health Tips For Hot Temps
During these hot days, officials say dress to keep as cool and protected as possible from harmful rays. Wear light, loose, breathable clothing, a hat for shade, and use sunscreen. This is especially important for children.
Drink plenty of fluids, especially water, and bring enough for yourself and those traveling with you when you leave home. Avoid alcoholic and caffeinated beverages. Those active in the heat should aim for between 16 to 32 ounces per hour and include foods, juices or sports drinks to replace electrolytes.
Dizziness, headache, flushed skin or nausea are symptoms of heat exhaustion. Anyone feeling such symptoms should immediately find shade and get into cool temperatures. Heat stroke occurs when a person exposed to extreme heat loses the ability to maintain a normal body temperature, and can lead to confusion, unconsciousness, or even death.
Jachetta stresses the importance of consulting with your primary care physician or health care provider if you find yourself or another person experiencing the above physical symptoms.
For relief from hot weather, seek public buildings like the Tuolumne County Library. The main library in Sonora is generally open from 10 a.m. until 6 p.m. Tuesday through Saturday. Call to find out about other library hours and extended times by calling 209 533-5507. The Tuolumne County Senior Center, also on Greenley Road, is open Monday through Friday from 8 a.m. until 4 p.m., except on holidays.
In Calaveras County, the libraries or any government building are available to seek shelter from the heat during business hours.
If local health officials anticipate the weather to pose a significant health risk – typically if the temperatures will be over 100 degrees for an extended period – then they will issue additional heat warnings or alerts and perhaps make extra provisions for the public.