"National Night Out " Angels Camp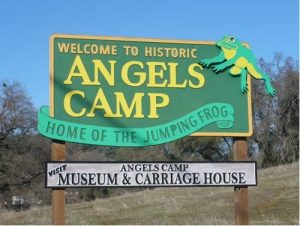 Angels Camp

View Photos
Angels Camp, CA — This Tuesday, August 3rd "National Night Out" will be celebrated all across the country.
This annual crime and drug prevention event will also be held in Angels Camp for the third straight year.  As part of Community Oriented Policing, Neighborhood Watch Groups have been formed in Greenhorn Creek and in other locations throughout Angels Camp to assist law enforcement in their efforts to stop crime before it starts.
"Block parties" will be held to give the message that those who violate the law are not welcome and will not be tolerated in Angels Camp. "Block party"celebrations will be held on Alawa Place off Miwuk at 7:00 pm and at 749 Selkirk Ranch Road at 6:00 pm. This year the City of Angels Police Department will also be handing out DNA kits to all children who attend.
For more information on "National Night Out" celebrations in Angels Camp, call 736-2567.
Written by tina.falco@mlode.com