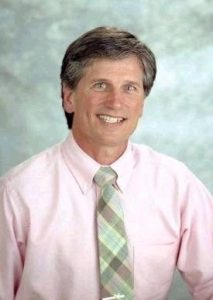 Todd Stolp

View Photos
The lack of the typical seasonal flu in the Motherlode this year, is news in itself.
Tuolumne County Health Officer Dr. Todd Stolp was Thursday's KVML "Newsmaker of the Day".
Flu outbreaks usually peak during the months of February and March. But this year is different.
Stolp explains, "Most of the 2010 flu came through in the form of H1N1 in the fall. There were 2000 cases of people with symptoms of influenza, by the end of 2009, with most cases occuring in October and November."
With the amount of vaccinations given last Autumn, as well as an increased awareness of general hygiene practices, Stolp believes that is why there is a decrease of the seasonal flu this year.
Although the H1N1 pandemic and the seasonal flu are seperate viruses, Stolp thinks that there may have been a bit of a crossover or overlap with the H1N1 vaccine that may have helped battle the regular flu.
The only problem this year seems to be an increase in a respitory virus in young people. It appears as flu-like symptoms but causes an annoying infection. The best way of preventing this from spreading to others is with personal clean hygiene practices, such as covering your mouth when you cough, wash your hands and stay home from work or school when you feel symptoms of illness.
The "Newsmaker of the Day" is heard each weekday morning on AM 1450 KVML at 6:46, 7:46 and 8:46am.
Written by mark@mlode.com