Cogdill's "Profile In Courage"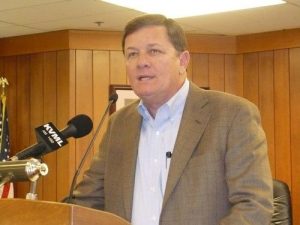 Dave Cogdill

View Photos
Washington, DC – Senator Dave Cogdill will receive the national "Profile in Courage Award" given out annually by the John F. Kennedy Library Foundation.
The award will specifically be presented to the foursome of Cogdill, Mike Villines, Karen Bass and Darrell Steinberg, who were responsible for putting together last year's budget package.
The four will receive the award from Caroline Kennedy at an awards ceremony on May 24th in Boston.
"I am humbled to receive this great recognition, but my driving motivation last year was always to act in the best interest of the hardworking Californians I serve," states Cogdill. "With the imminent threat of thousands of jobs lost due to the potential shutdown of construction projects and the state on the brink of issuing IOU's instead of tax refunds, inaction during last year's historic budget gap would have brought our already weak economy to its knees."
Cogdill drew heat from many in his party because the package included tax increases, and was eventually replaced as Senate Minority Leader.
The John F. Kennedy Profile In Courage Award is designed to recognize public servants that make courageous decisions without worrying about the personal or professional consequences.
Written by bjhansen@mlode.com.