Copperopolis Health Fair Saturday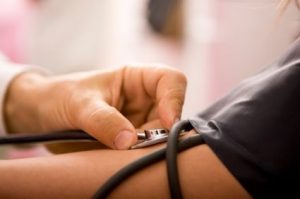 Health- blood pressure

View Photos
Copperopolis, CA– This weekend Mark Twain St. Joseph's Hospital is having a Health Fair in Copperopolis.
Dozens of community health groups will be participating in the event Saturday from 7:00 am until noon at Copperopolis Town Square at the intersection of Little John Road with Highway 4.
Offered will be free health screenings and flu shots, senior health services, and nutrition and fitness information.
Bone density screenings will be available for $10, pneumonia vaccinations for $45, and a blood analysis for $45.
"This will be the largest health fair in the Copperopolis community, with an expectation of over 400 participants," said interim hospital president Patti Monczewski. "This Fall Health Fair will favor our western Highway 4 and Highway 108 communities. This is the perfect time to get health information."