Record Low Infant Mortality Rate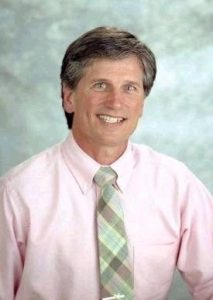 Todd Stolp

View Photos
Sonora, CA — California's infant mortality rate has reached a record low.
The State Department of Public Health says in 2009, which is the most recent year that data was collected, the rate was 4.9 infants per 1000 children.
"We are seeing a lot more access to prenatal care, and encouragement for people to access prenatal care" says Dr. Todd Stolp, Tuolumne County Health Officer. "We also see a declining rate of unintentional pregnancies, contributed to by programs like Title 10 and Family PACT, that provide planning for young families."
Dr. Stolp says he's still looking into whether the county infant mortality rate is comparable to the state rate.
The state rate has fluctuated over the last 20 years, and it peaked at 7.5 per 1000 in 1991.
"The programs that are now at the focus of state budget cuts are a concern to me," adds Stolp. "Many of the reasons we're making these strides forward are because of programs that are threatened, on the chopping block, as we face ongoing budget challenges."
In 2009 California had the lowest infant mortality rate nationwide, while North Carolina was the highest at 8.5 percent per 1,000 children.