Summerville Restructures Administration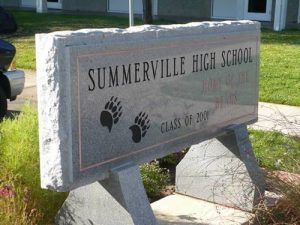 Summerville High School

View Photos
Tuolumne, CA– As the Summerville High School District enters its 100th year, it will begin with a restructured administration.
According to Superintendent John Keiter, former Summerville High School principal Dave Urquhart will assume the role of senior principal for Summerville High and all district instructional programs.
"What we did was give Dave additional authority over decisions that are made within Connections," said Keiter. "And if those decisions aren't consistent with what Summerville High practices are, then he would have the authority to bring those practices in line with what we do at Summerville High School."
Diana Hartford will step into the role of principal for Connections Visual and Performing Arts Academy. Keiter says he's happy to have Hartford on board.
"Diane's got a 15 year track record of excellence and she knows Summerville High School and how all of our district practices work. She'll make sure Connections Academy is run consistently with Summerville High School."
Dave Urquhart has been an administrator with the Summerville High School District since 1985. Diana Hartford began as a Grade Level Coordinator in 1996.
Written by tina.falco@mlode.com