Standard Mill Set To Open Monday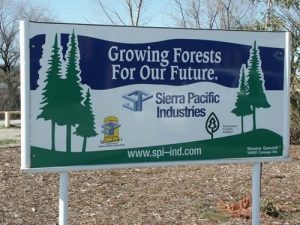 Sierra Pacific Industries

View Photos
Sonora, CA– Sierra Pacific Industries is scheduled to open the newly renovated Standard Mill this Monday. 
SPI Spokesperson Mark Pawlicki says it's a tentative startup.
"We'll be running some logs and doing some tests runs and working the bugs out. It won't be full production for a while yet, but it looks like we're going to be good to go next week. We look forward to getting the plant running and remaining a big important part of the community."
Pawlicki says the new plant will have modern equipment that will accept a wider array of log sizes.
"This mill is going to be able to take large and small logs and it will produce many lumber products. Everything from dimensional lumber that goes into framing for houses, all the way to molding and millwork types of products that might go into windows or doors."
Around 70 employees have been hired at the Standard Mill, and later this summer SPI hopes to hire around 60-70 more for a second shift.
Written by tina.falco@mlode.com