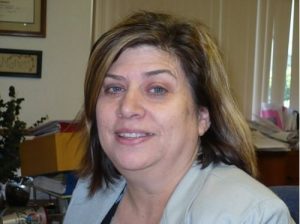 Debi Bautista

View Photos
Tuolumne County Clerk, Auditor and Controller Debi Russell was Wednesday's KVML "Newsmaker of the Day".
Russell was re-elected to her position last year.
Having been a part of Tuolumne County government for over twenty years, Russell says these are not the easiest days.
"Layoffs are never a fun part of any job." Russell said. "Programs that I've helped build are also being dismantled."
Russell says that she does get along well with Tuolumne County Administrator Craig Pedro.
Generally speaking, the general fund receives 26 cents on every dollar of the county property tax. About sixty cents of the dollar goes to schools. The remaining cents goes to the special districts such as TUD, fire, cemetaries and all of the taxing districts throughout the county.  
As far as sales tax is concerned. If the item is purchased in the city of Sonora, the County receives 13% of Sonora's 1%. Otherwise 1% of the sales tax goes into the county general fund.
The "Newsmaker of the Day" is heard each weekday morning on AM 1450 KVML at 6:47, 7:47 and 8:47am.
Written by mark@mlode.com