First Day Of Summer, First Triple Digits Of Year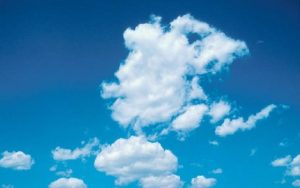 Blue sky with clouds

View Photos
Summer officially arrives on Tuesday at 10:16 a.m., along with the first triple digits of the year.
According to the National Weather Service, the hottest days in the Motherlode will be on Tuesday and Wednesday before a cooling trend begins on Thursday.
This will be the first significant heat spell of 2011 so residents are urged to follow these heat tips:
1. Drink plenty of water.
2. Avoid alcohol and caffeinated beverages such as coffee, soda and tea.
3. Limit outdoor activity between noon and 6 p.m.
4. Stay out of the sun.
5. Use sunscreen.
6. If available, go to air conditioned places during maximum heating times.
7. Dress appropriately with light colored clothes.
8. Use wet cloths or blue cooler packs on the face, wrists or neck for a quick cool down.
9. Never leave children or pets in the car.
10. Pets need plenty of fresh drinking water and shade to be protected from extreme heat.
11. Check up on an elderly family member or neighbor twice a day.
12. If heat illness occurs, contact your family physician or call 911 immediately.
Additionally, a Flood Watch remains in effect for the Sierra Nevada until further notice.
A Flood Warning is also in effect for the Merced River at Pohono Bridge in Yosemite National Park.
Pay attention to local officials. Do not enter areas that are flooded or streams that are closed to boating and rafting.
The very cold water can be quite dangerous when running fast and deep. Hypothermia is a deadly possibility. 
Boaters on area lakes should be alert to floating debris such as branches and logs, that have been washed into the lakes from high waters upstream.
Written by mark@mlode.com