Calaveras Supervisors Tuesday Agenda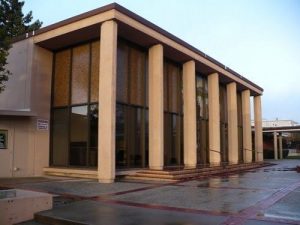 Calaveras County Government Center

View Photos
San Andreas, CA– The Calaveras County Board of Supervisors will meet this Tuesday to discuss approving a bid for a construction contract at a waste facility.
The contract is between Calaveras County and the Ford Construction Company Inc., for the Phase 1 Landfill Closure Construction at the Rock Creek Solid Waste Facility. The amount should not exceed $2,028,295.
The board will also decide on a resolution authorizing the Director of Public Works to execute documents on behalf of the Board of Supervisors with the California Department of Transportation to receive funds for capital improvement projects.
The supervisors meet this Tuesday in the Board of Supervisors Chambers at 9:00 am.
Written by tina.falco@mlode.com