Hospital Breaks Ground For MRI Facility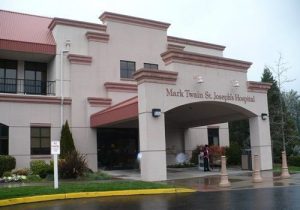 Mark Twain Medical Center

View Photos
San Andreas, CA– Mark Twain St. Joseph's Hospital broke ground this week for a new MRI facility.
The "fixed-site" Magnetic Resonance Imaging (MRI) system will be located on the hospital's campus in San Andreas. The new Imaging Center, with its General Electric 1.5 Tesla MRI system, will replace the mobile unit now in use.
"All of us at Mark Twain are excited about the new fixed MRI," said Hospital President Feliciano Jiron. "The new facility will provide greater access to health care for our community, and will actually enable us to lower our operating costs while providing a long-term approach for enhanced patient experience."
The new building is currently being manufactured will be delivered to the hospital campus on July 7th. The opening of the new Imaging Center is scheduled for August.
Written by tina.falco@mlode.com