Possible Snow Hazards In National Forest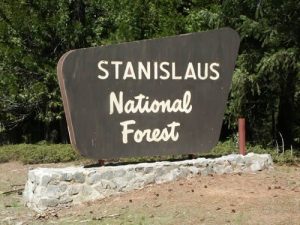 Stanislaus National Forest

View Photos
Sonora, CA– The Forest Service is reminding visitors heading to the Stanislaus National Forest for snow recreation to be cautious.
The wind and snow have created hidden hazards in the Sierra Nevada such as possible snow slides and avalanches. Snowmobile trails may also have trees, tree limbs, and other debris buried under snow not visible to approaching Over Snow Vehicles.
"Grooming snowmobile trails have been a huge challenge this year," said Sue Warren, Public Services Program Leader for the Forest. "Because the snow is falling in such large quantities, it takes time to settle down before it can be compacted by snow machines and ready for recreational use."
The Forest Service says snowshoers and cross country skiers need to come prepared and be aware of the snow conditions.
For the latest snowmobile, trail and weather conditions, call the Summit Ranger District on Highway 108 at (209) 965-3434.
Written by tina.falco@mlode.com