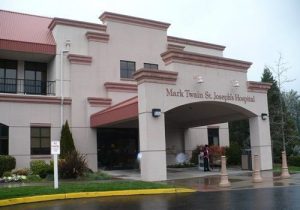 Mark Twain Medical Center

View Photos
San Andreas, CA — There's a restructuring taking place at Mark Twain St. Joseph's Hospital.
Several employees have been notified that they will be laid off on January 7th as the hospital continues to deal with a lingering recession, cuts to government health insurance and implementing changes related to President Obama's Affordable Care Act. Hospital Spokesperson Nikki Stevens says the MTSJH is working to be, "more effective and efficient."
The Hospital does not have an exact count as to how many employees will be impacted, but it could be close to 20 percent of the workforce. MTSJH has around 300 employees. The hospital is trying to find jobs for many of the impacted workers elsewhere within the Dignity Health System. Others will be given a severance package. Despite the restructuring, Stevens says the Hospital is poised for growth in the years ahead. She says it is not expected to noticeably impact the current level of care. All of the current facilities and clinics will remain open.