Ski Resorts Prepare For Opening Day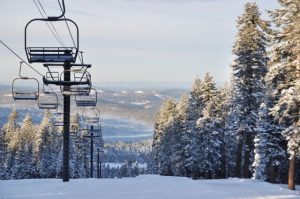 Dodge Ridge

View Photos
The recent snowfall, and more on the way, is allowing Dodge Ridge to open this Friday.
Spokesperson Jeff Hauff says over the past 36 hours 15 inches of snow has fallen at the summit of the mountain and seven inches at the base. All lifts will be operating on Friday, and 85% of the terrain will be open. Dodge Ridge expects to receive at least two ft. of new snow at the base when another storm system passes through this Thursday through Saturday. Last year, Dodge Ridge had to wait until January 25th to start the ski season.
Bear Valley is planning to open for the season on Thursday.