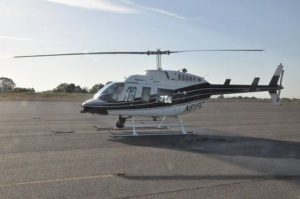 PG&E Helicopter

View Photos
Sonora, CA — Don't be alarmed if you see helicopters pacing around the Mother Lode over the next couple of weeks. When a helicopter is spotted in the region, many people often associate it with a fire or a search and rescue operation.
PG&E reports that helicopters are out as part of their annual inspections. "We're doing some routine checks on our hydroelectric system," says PG&E Spokesperson Denny Boyles. "Snow will prevent access to some of the reservoirs and other sites by car or truck, so we are using the helicopters for canal surveys, to make sure there's not any debris in the canals."
The helicopters will be flying very low at times. They will also be conducting some electrical line surveys over the coming weeks.