Mi-Wuk Village Under A Boil Order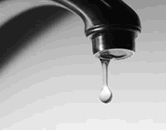 Water

View Photos
Mi-Wuk Village, CA – Mi-Wuk Mutual Water officials say a hydrant burst late Friday night on Tellele Trail is forcing nearly 800 customers to boil their water.

Officials say they do not know if a car smashed into the hydrant, or if the base of the hydrant just blew out. The water gushed out of the hydrant all night. The boil order went into effect Saturday morning after officials say the water system drained very low and lost pressure. In this type of situation the state orders the boiling of all water used for drinking or food preparation.
Officials say they are waiting for the results of nine water bacteria samples that were sent to a state lab on Monday. Once they have those results, then the state must give its approval to end the boil order. Water officials expect that to come this coming Friday.