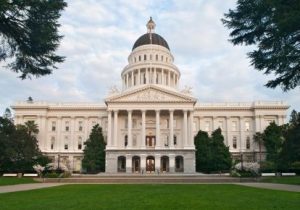 Sacramento Capitol Building

View Photos
Sacramento, CA — A new law requires a one percent (1%) assessment on purchases of lumber products and engineered wood products for use in California beginning January 1, 2013.
California consumers who purchase lumber are to pay a "Lumber Products Assessment" added to the purchases of lumber products at the point-of-sale. Retailers are to collect the assessment for the California State Board of Equalization (BOE) on engineered wood products.
The BOE is sending letters to more than 200,000 retailers and construction contractors informing them they may be affected by the new 1% lumber products assessment and offering them assistance.
Other requirements include:
• Receipts given to customers must clearly state the 1% lumber products assessment.
• The 1% lumber products assessment is not subject to sales or use tax.
• Retailers will be required to electronically file the lumber products assessment with the BOE.
• BOE makes it easy for retailers to electronically file and pay their sales and use tax returns (eFile).
• Retailers are entitled to $250 in reimbursement for start-up costs for each retail location.
The new law (AB 1492, Ch. 289, Stat. 2012) collects the money to promote and encourage sustainable forest practices and mandates that BOE collect the assessment from retailers for various state agencies including the Department of Forestry and Fire Protection (CAL FIRE). BOE estimates that the lumber products assessment will generate $35 million in FY 2013-14 for the Timber Regulation and Forest Restoration Fund.
More details are at the BOE Lumber Products Assessment website.
The five-member California State Board of Equalization is a publicly elected tax board that collects more than $53.7 billion annually in taxes and fees supporting state and local government services.